Message from the Managing Director
I founded the market entry consulting operation of HD, Inc. to make the best use of my years of experience heading the Japan subsidiaries of US based IT companies. With the expertise that I and my colleagues have in numerous strategically important industry areas, I am confident that we can provide insights on strategy and tactics as well as the practical support and assistance that you will need to successfully establish a presence in Japan or in other key world markets. We have a passion for helping make things happen and we welcome the opportunity to work with you, whatever your requirements.
Shigehiko Murase, Managing Director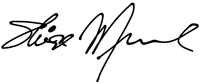 Expertise
Geographic area
We are specialized in formulating objectives, strategy and tactics for the startup and incubation of companies in Japan, other locations in the Asia Pacific region and in the North American and European marketplaces.
Market research
•Product positioning
– Opportunity and feasibility studies
•Competitor analysis/technology research and evaluation
•Distributor and client introduction
Administration/Sales & Marketing Assistance
•Assistance to distributors
•Representation
•Executive search
•Financial forecasting and analysis
•Cost and performance analysis
•Assistance with listing on the TSE
•Technology licensing
•Local manufacturing agreements
•Joint venture agreements
•Sales representation agreements
•Opening of local offices
•Building local manufacturing facilities
Market & Industry Specializations
•Electronics
•Computer software/hardware
•Computer peripherals
•Telecommunications
•Semiconductors
•Multimedia
win-win M&A Service
Executive Profiles
Shigehiko Murase
For 16 years served as General Manager of Asia Pacific operations for Carroll Touch International, a division of AMP Incorporated that manufactured touch panel input devices. Building from the ground up, developed distribution and manufacturing relationships in Japan and made this business a major player in its target markets. Previously was engaged in strategic marketing and sales management with Digital Equipment Corporation, Rockwell International,National Semiconductor and Texas Instruments both in Japan and the US. Holds an Executive MBA from Claremont Graduate University, a Masters in International Law from Waseda University and a BA in Law from Meiji University.
James O'Gieblyn
An executive recruiter who began his career in this field with the Tokyo office of Russell Reynolds Associates. Has worked in all major industry categories including high technology, heavy industry, consumer goods and finance, executing assignments to recruit senior executives, mid-level functional managers and engineers for clients ranging from Fortune 500 companies to pre-IPO technology startups. Previously worked in international service and documentation with Ricoh and Fujitsu, also in Tokyo. Holds BA degrees in Business Administration and History from the University of Oregon.
Masahiro Iwase
Possesses an extensive background in logistics/supply chain management and administration with manufacturing companies in the semiconductor, computer, industrial equipment and printing industries including such well known names as Dainippon Printing and Texas Instruments. Has also worked in a senior capacity as a business consultant and recruiter serving both Japanese and foreign-based organizations in Tokyo. Holds a BA degree in Business Administration from Kokushikan University.
Contact Us
HD, Inc. Headquarters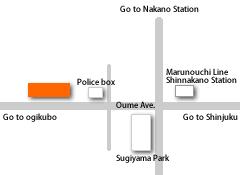 5-14-4-707 Chuo, Nakano-ku,
Tokyo, Japan 164-0011
Phone:03-6304-8778
Fax:03-6304-8779
Email:dream@humandream.co.jp